Program

Day 1
Upon arrival at Kilimanjaro International Airport, we are warmly welcomed by a representative of our local agent. With a private transfer we drive to our accommodation The African Tulip, for an overnight stay in Arusha.

Overnight in The African Tulip

Day 2
After breakfast we drive west on a good road in the direction of the Serengeti National Park. In the landscape along the way we see Masai houses and Masai shepherds with their grazing and – at constructed drinking pools – drinking cows and goats. We leave the Great Rift Valley near the village of Mbt wa Mbu and have a beautiful view of the Manyara National Park with Lake Manyara. After passing the last village – Karatu – we will stop briefly at the gate of the Ngorongoro Conservation Area, a protected area adjacent to the Serengeti National Park. From now on it's done with asphalt and we can take the binoculars and photo equipment out of the bags. Along the way we may see our first lions and cheetahs. The game(drive) is on!

On the rim of the Ngorongoro Crater, partly protected by the UNESCO World Heritage status, we pause for a moment at the grave of Bernard and Michael Grzimek. Bernard was a zoo director, zoologist, nature writer, film maker and a driving force behind the Zoologische Gesellschaft Frankfurt, a group of researchers that are still active in the Serengeti today. With his son Michael, he gave the Serengeti worldwide fame in the 1950s through the book and film 'Serengeti Shall Not Die'. Without them, there might not have been a Serengeti National Park. Michael was killed in his plane in 1959 while filming, after colliding with a vulture. After his death, Bernard's ashes were buried next to his son on the rim of the crater.

With good visibility we can take a first look at the crater that is 600 meters lower. During the descent towards the Serengeti National Park we see our first giraffes grazing on the acacias still present here. We also see the endless plains of the Serengeti low in the distance for the first time. While enjoying and taking pictures, we turn left just before the entrance to the Serengeti National Park, to the 28 kilometers further located Ndutu Safari Lodge. Depending on any sightings, we either check in first or continue with our first game drive at Ndutu.

Overnight in Ndutu Safari Lodge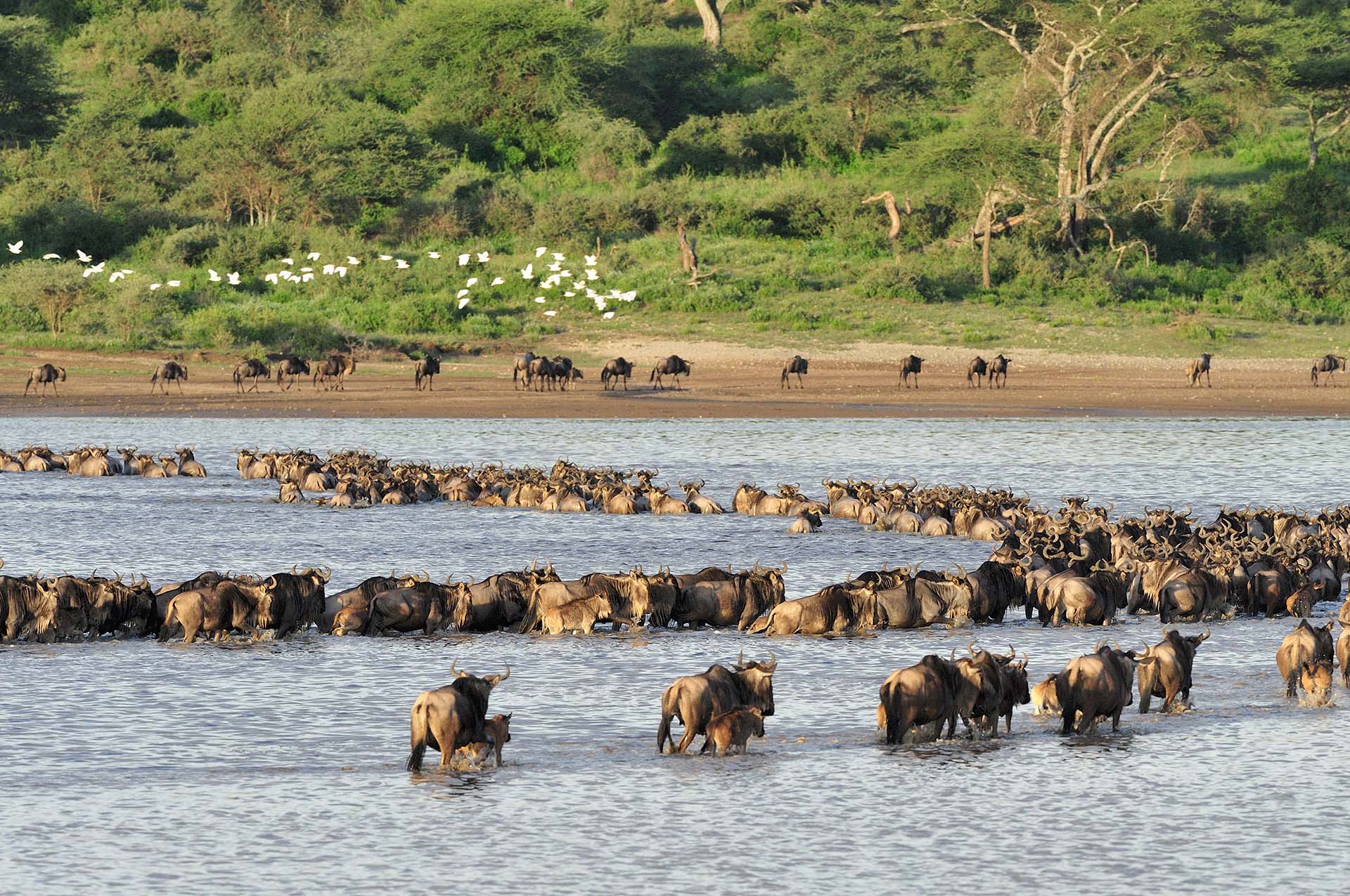 Day 3, 4, 5 and 6
For four whole days we have game drives every morning and afternoon, looking for wildebeest, zebras, gazelles, elephants, giraffes, as well as lions, cheetahs and leopards. From our lodge we leave early every morning for the first game drive. We take breakfast with us. After the morning game drive we return to the lodge for a hot lunch. After a short break, we will leave for a second game drive in the afternoon. Before or after dinner Martin discusses the day and photos and tells about the nature of Ndutu.

Overnight in Ndutu Safari Lodge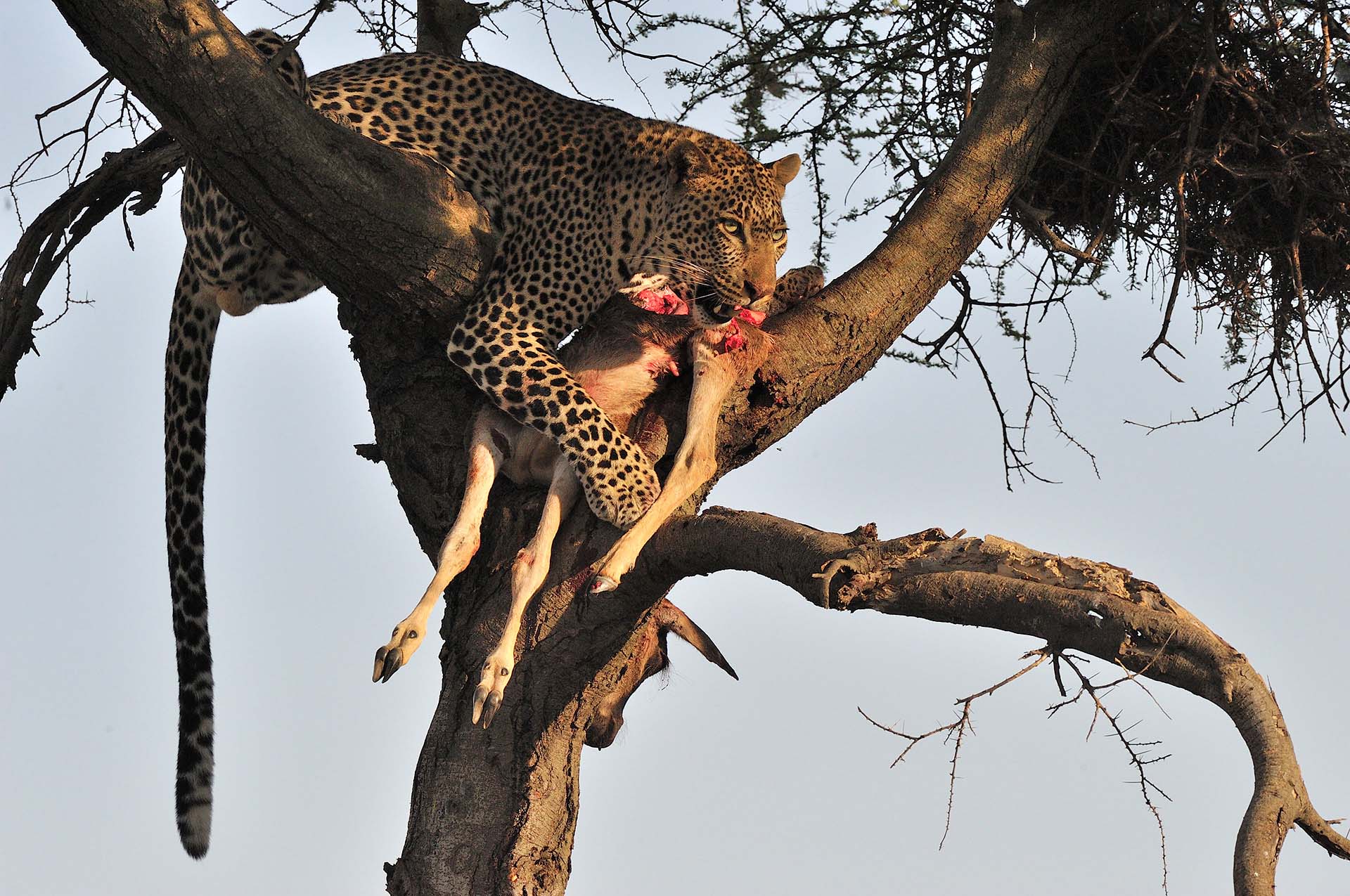 Day 7
In the morning we have a last short game drive in Ndutu. Afterwards we enjoy breakfast at the lodge. We then leave for a game drive with a packed lunch for the Ngorongoro Crater.

Overnight in Ngorongoro Sopa Lodge

Day 8
Full day Ngorongoro Crater with packed breakfast and lunch. Until just before closing time of the crater we will leave the crater, to be back at the barrier before 6 pm.

Overnight in Ngorongoro Sopa Lodge
Day 9
After a relaxed morning with breakfast in the lodge, we leave for Arusha in the morning, for our flight back to the Netherlands.

Overnight in airplane

Day 10
Early morning arrival on Schiphol Airport, Amsterdam.

Information and booking
No Tanzania photo tour in 2023 due to recovery after surgery.