"A Yup'ik hunter on Saint Lawrence Island once told me that what traditional Eskimos fear most about us is the extent of our power to alter the land, the scale of that power, and the fact that we can easily effect some of these changes electronically, from a distant city. Eskimos, who sometimes see themselves as still not quite separate from the animal world, regard us as a kind of people whose separation may have become too complete. They call us, with a mixture of incredulity and apprehension, 'the people who change nature.' "
Barry Lopez, Arctic Dreams
Our environment and nature are under heavy pressure. I attach great importance to the awareness of the need for a healthy planet. My wife and I therefore support various organizations that carry out nature conservation projects. We do this through direct financial support, but even more so by using my photography for these charities. By auctioning photos and workshops, with the proceeds fully benefiting charity projects.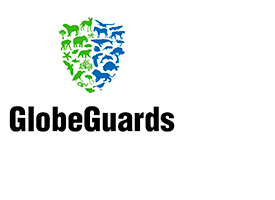 GLOBE GUARDS
GlobeGuards is a non-profit federation of 23 Dutch organizations that focus on nature conservation around the world. It is active in more than 30 countries on 4 continents and committed to more than 100 endangered species and their habitats.
Each organization has its own unique specialization in the protection, research or management of nature reserves or specific species. GlobeGuards brings together practical experiences, so that members transfer knowledge to each other and support each other where possible.
To generate income for their members' nature projects, Globe Guards organizes two auctions every year.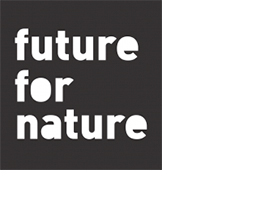 FUTURE FOR NATURE
Future For Nature (FFN) supports young, talented and ambitious conservationists committed to protecting species of wild animals and plants. The commitment of these individuals is what will make the difference for our planet's biodiversity and the future of nature. Through their leadership they inspire and mobilize communities, organizations, governments, investors and the public at large.
Every year FFN present the Future For Nature Award, a prestigious international award that celebrates tangible achievements in protecting wild animal and plant species. The FFN aims to reward and fund individuals for their outstanding efforts in the protection of species of wild animals and plants. Stimulate winners to sustain their dedicated work and help them to raise their profile, exend their professional network and strengthen their funding basis.
Every year three winners receive 50,000 euro each and the prestigious FFN Award.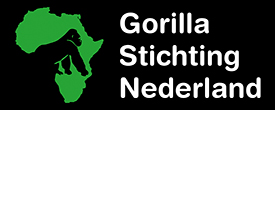 GORILLA STICHTING NEDERLAND
The Gorilla Foundation Netherlands invests in small-scale projects that contribute to the conservation of gorillas in their habitat in Central Africa. What makes the foundation special is that it focuses on all four subspecies. In addition, the foundation also offers a unique gorilla adoption program.