"TO TAKE A PHOTOGRAPH IS TO ALIGN THE HEAD, THE EYE AND THE HEART. IT'S A WAY OF LIFE"
HENRI CARTIER-BRESSON (1908-2004)

Martin is professional photographer since 1996 and specializes in landscape, nature, wildlife, recreation & tourism, travel and fine art.
Already in his early childhood Martin is fascinated by the natural world. He joins the Nederlandse Jeugdbond voor Natuurstudie (NJN) – a Dutch youth association for nature study – and spents most of his spare time in nature – specially watching birds – loving to be outdoor.
Martin graduates as a biologist in 1990 at the Utrecht University, specialization Aquatic Ecotoxicology. He works almost two years as an ecotoxicologist at the Research Institute of Toxicology (RITOX, now the IRAS, Institute for Risk Assessment Studies – Toxicology) – Utrecht University – on a project for Rijkswaterstaat. At that time he becomes fascinated by photography and travel. After a life changing and adventurous trip to India – looking for tiger – he starts honing his skills as a photographer with the intension to become a professional photographer.
In 1996 he starts his carreer as a full time professional photographer. Soon his assignments takes him to all continents. Travel, lifestyle, landscape and nature photography in New Zealand, Australia, India, Uzbekistan, Indonesia, Antarctica, USA – Colorado Plateau and Alaska, Canada, Seychelles Islands, Costa Rica, South Africa, Tanzania, Kenia, Botswana, Iceland, Spain, Portugal, Italy, Belgium, France, Switzerland, Norway and so on.
Martin is a regular photographer for National Geographic Traveler and has been on assignment for the yellow rectangle to Tanzania, Sri Lanka and the Azores.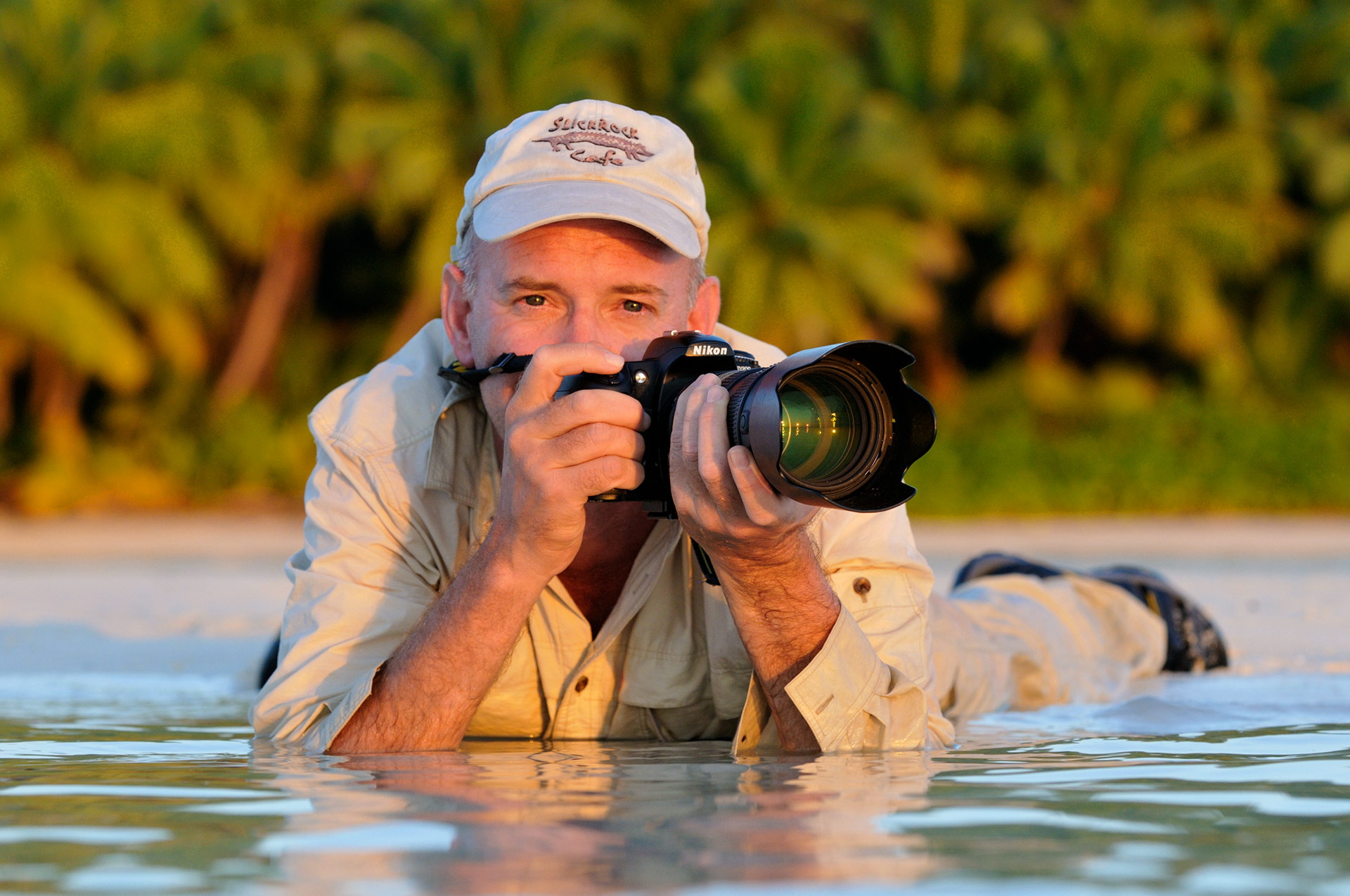 Since 2002 Martin is leading special nature photography tours all over the world in cooperation with SNP Natuurreizen, the nature travel company he worked for before as a tourleader. Since 2008 Martin has a workshop program in which he shares his passion for nature and photography.
For Martin photography is capturing moments. Moments of recognition, of everything coming together, magical moments, beauty in all aspects his prime motivation. The search for beauty his driving force. His mission, inspiring people to care about our beautiful planet.
Martin lives with his wife and children in the Netherlands.