INTRO
Autumn. The season of rain and shine, life and death, gray days and color, melancholy and inspiration. And happy landscape photographers! For many photographers, fall is the most beautiful time of the year. The harsh sunlight of the summer with great contrasts has given way to cloudy skies and diffused light. Circumstances in which the beautiful autumn colors come into their own. Sometimes the conditions due to low sun and moisture and / or dust in the air or even fog are so magically beautiful that solar harps occur.
LOCATION
The Kaapse Bossen are located near Doorn, on the Utrechtse Heuvelrug, in the province of Utrecht. It is part of the Utrechtse Heuvelrug National Park, which stretches from Driebergen to Rhenen. The Kaapse Bossen consists of a natural and varied forest with winding forest paths, historic church paths and stately beech lanes. This results in a great variety of animals and plants. There are different types of woodpeckers, hawfinch, tawny owl and pine marten. In autumn, mushrooms shoot up everywhere, in all colors and shapes.
In the area you will find many traces of the past: burial mounds, historic paths, old border walls and estates. After returning from the South African Cape, the Swellengrebel family bought this area around 1750, which at the time consisted of heather and sand drifts. They named it Kaapse Bossen. Special features in the area are the Stenen Tafel the Doornse Kei and De Kaap watchtower.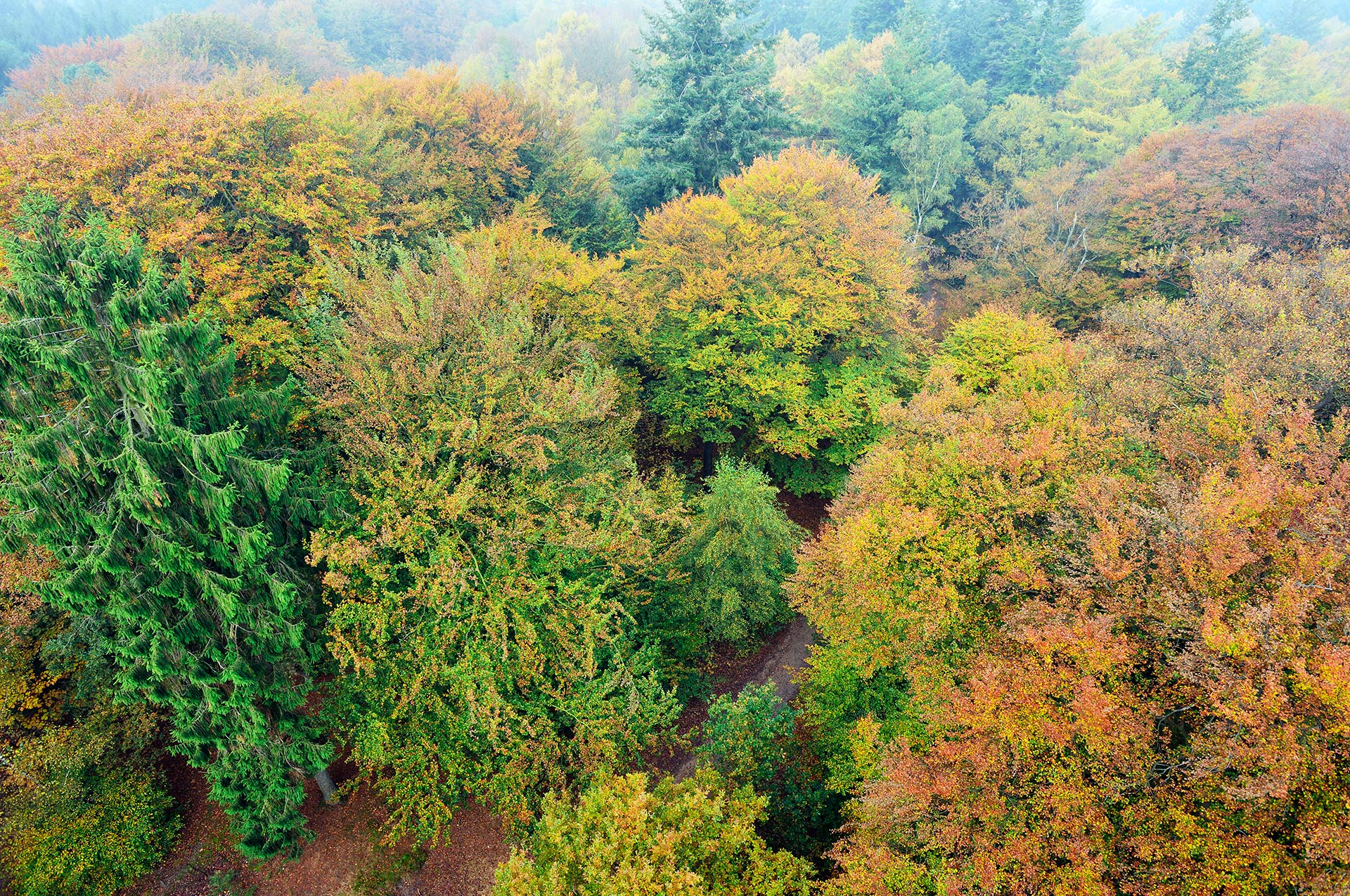 PROGRAM
You will be welcomed at the parking lot at Chalet St. Helenaheuvel from 8:15 am with coffee, tea and cake. After a short introduction we get to work. Highest point and highlight is the De Kaap watchtower. The workshop ends around 12:30 PM. The Chalet is then open to those with a tasty appetite.
What will you learn
This is a one hundred percent practical workshop. We are going to photograph. During the workshop I will give you tips and instructions and help you with settings such as aperture, shutter speed, autofocus, white balance, as well as with position, perspective and composition. You will learn about exposure, depth of field, backlight, rule of thirds and much more.
Of course we are going to take beautiful photos, but the aim is to provide you with tools to take better photos. When your technical skills improve you will have more control over your photo equipment.

INTENDED FOR
This workshop is intended for beginning as well as more advanced photographers. Because of the small group I can give everyone enough attention.
INCLUDED
Coffee, tea and cake before the start of the workshop.
INFORMATION
Do you want to know more about this workshop, MAIL me and I will send you a pdf with more information.
After your registration you will also receive this pdf.

REGISTRATION
Register with the REGISTRATION FORM.