THIS IS A TEMPORARY PAGE. WITHOUT WORKING LINKS AND FURTHER FUNCTIONALITY AND TEXT. THE FUNCTIONAL WEBSHOP IS PLANNED FOR SPRING/EARLY SUMMER 2023. WITH OPTIONS FOR ORDERING AND PAYMENT.

I will be looking at the possibilities for a calendar, set of coasters, glasses case and more in the coming time. If you are interested in a product as a promotional gift or for private use, feel free to CONTACT me.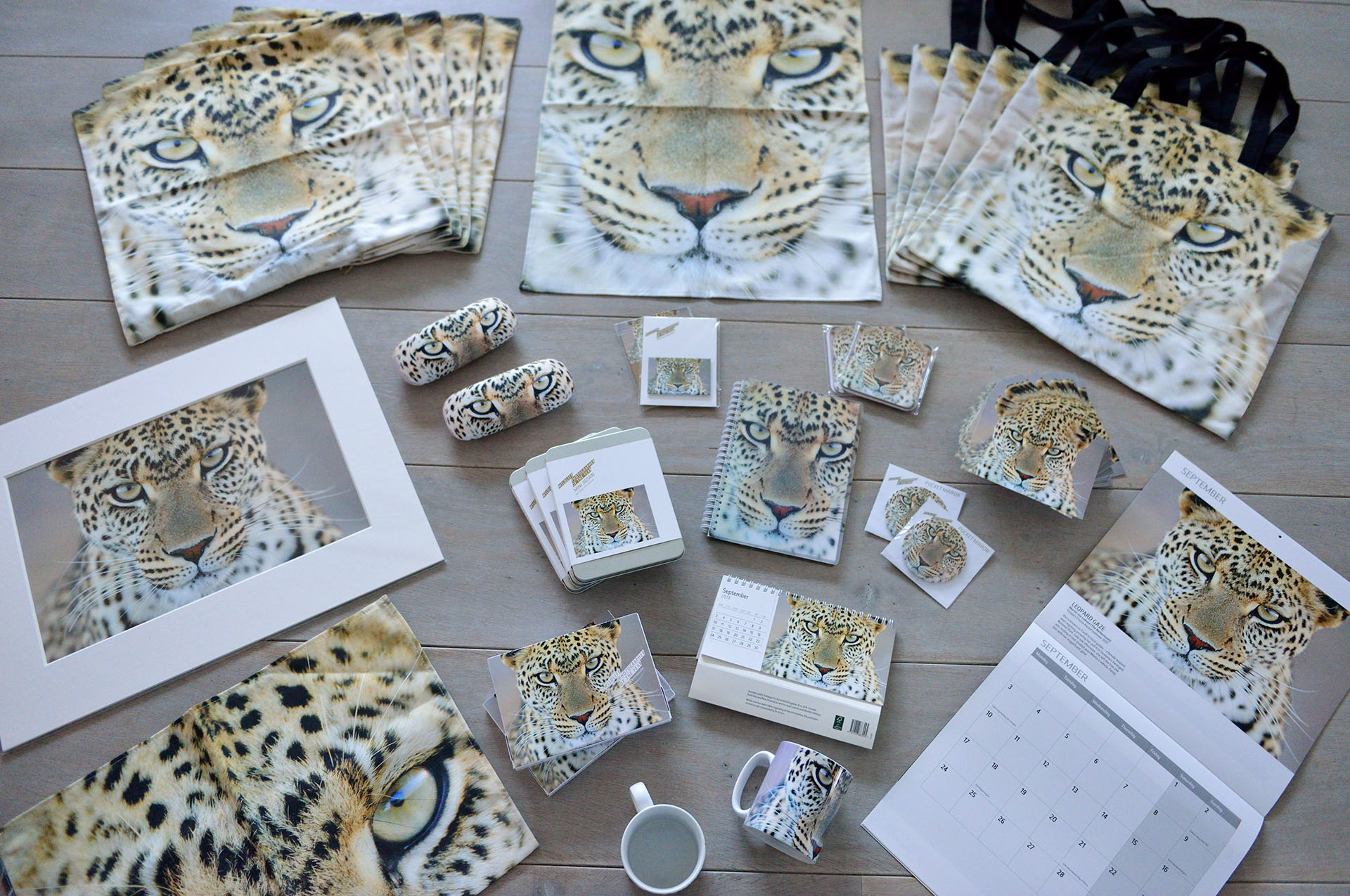 LEOPARD GAZE

Leopard Gaze was a nominee for the People's Choice award in the Wildlife Photographer of the Year 2017 competition.

Shown in the photo are products from my photo Leopard Gaze, as sold by the Natural History Museum in London.
It was sold as a diary, calendar, bag, pillowcase, tea towel, glasses case, coaster, magnet, mirror, mug, puzzle, single postcard, double postcard with envelope and print.

Leopard Gaze is very suitable as a promotional gift. CONTACT me for the possibilities.